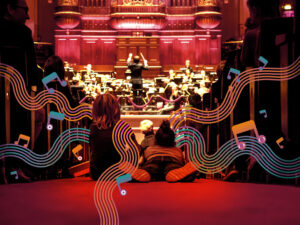 4 November 2022
First ELJA Foundation projects announced!
The first ten ELJA Foundation projects have been announced! From the development of an interactive game with the Concertgebouw Orchestra, to the Groninger Museum X ELJA Tour: with an American Airstream as a Mini-Museum visiting all 150 villages in Groningen province. In this way, we will bring art to all Groningen's children and young people!
In association with Maas Theater & Dance Rotterdam, the art-vacation program for young people from different neighborhoods in Rotterdam will start in 2023, while ISH Dance Collective has developed a special Academy in Amsterdam-West. And there is more! Including a new ART Festival specifically aimed at young people, or the WETTER art-nature project. Read more about all our projects here.