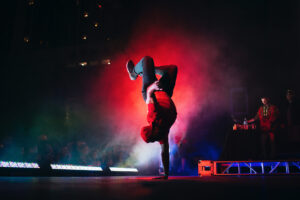 17 January 2023
ELJA Fund officially opened!
In autumn 2022, as part of the ELJA Connects thematic program , the ELJA Foundation presented the first 10 important collaborative projects with a number of cultural organizations, from Groninger Museum to ISH Dance Academy, as well as the Royal Concertgebouw Orchestra, Maas Theater & Dance Rotterdam, and others.
As of today, you can apply for a financial contribution for your project through the ELJA Fund thematic program (the application center). The ELJA Foundation is looking for high-quality projects that meet its objective: to better prepare children and young people for their future and to connect them more with one another through music, dance, and visual arts.
Although you can always apply directly, you also have the opportunity to request a short meeting – a speed date – to learn more and discuss your project idea.
Will your organization be creating a project for young people that meets the ELJA Foundation's objective?
Go to 'apply' for more information, to apply.