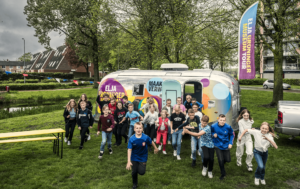 ELJA Groninger Museum Tour
In the summer of 2023, the Groninger Museum is set to unveil an exciting initiative. An American Airstream will be transformed into a mini-museum, and will go, with artists and museum educators in toe, on a three-year journey across all 150 villages in Groningen province.
Accompanied by talented artists and knowledgeable museum guides, this mobile museum will engage with local communities, offering art workshops specifically designed for children and young people in each village.
In this way, every child and young person in Groningen will have access to the enriching world of art!